MAY SPECIAL - FORECLOSURES.
Take advantage of new lower prices on foreclosed properties.




Lake Cypress Springs, TX Great Buy! CASH $1,150

Fixed Price: Today $1,150 ($600
discount)


1/4 Acre Concho Lakeland, AZ, Resort Area, $1,200
(Video!)

Fixed Price: Today $1,200.00 ($300
discount)

FORECLOSURE: 40 Acre Lot,
Winnemucca, NV, TERMS $185/Month, $1 Down!

Fixed Price: Today $1 down
(Payments of $185 a month)

Featured Seller - Reality Home Buyers
Reality
Home Buyers: We are an experienced land developer and custom home
builder. We have successfully
sold 600 properties through Reality
Homebuyers and Greenmantle Resort Properties. We built extensive web pages as
supporting information for our ads and auctions, and we drive traffic to our
auctions through Realty Trac and Loopnet. The point of this is to let you
know that we are new here at Landbidz, but not new to land sales. We have an
Unconditional Guarantee. Call us with any and all of your question.
727-543-1635.
Final
Liquidation Sale-Near Lake-Poconos with Central Sewer Available$$-Wow


Direct Sales Department Special - Brought to you by
Jonathan Barton

Realsite
Ranchettes, Mohave County, AZ CASH!
Beautiful
lake community lot with utilities to the lot. Only a few short miles to the
boat ramp. Enjoy being surrounded by lakes and beautiful inviting scenery.
This lakeside community is gated, with your entry code being necessary to
enter. You will have access to all of the community amenities including a
swimming pool and parks. The property is free and clear of tax liens.
Recreation Paradise!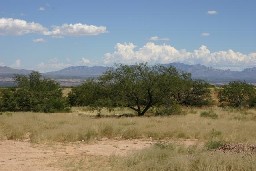 BUY
THIS PROPERTY HERE FOR ONLY $2,000!

We can
be reached directly at

service@onlinelandsales.com, or (530)725-8671


Company Promise

We guarantee your complete
satisfaction, or your money back. We promise to respond to all emails and
phone messages within 24 hours.