Ides of March Special

As a special for the Ides of March, we are offering to waive the $120 documentation fee on all sales, including terms sales. That means you can buy certain properties for only $1 down. This offer is good for 48 hours. This offer applies to all transactions, terms or cash. FIXED PRICE
Stunning wooded Tennessee land with
waterfalls:
Tract 23
is a great parcel. It is located directly along an upgraded road (along the northern boundary). There is moderate elevation change to this parcel. Level along the main road and then gradually descending into Sugartree Hollow and the stream area. From the top of this parcel there is a nice view of the hollow below. Tree cover is moderate to heavy. This parcel boasts one of the most unique waterfalls and stairstep waterfall. This parcel has a sloping terrain within the middle of the parcel towards the stream. There is a unique wall waterfall within this hollow that flows into the stream below. With easy access, moderate to rolling terrain, this would be the perfect parcel for a cabin, permanent residence or weekend getaway.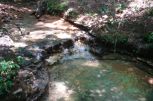 Actual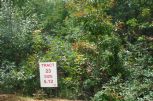 Actual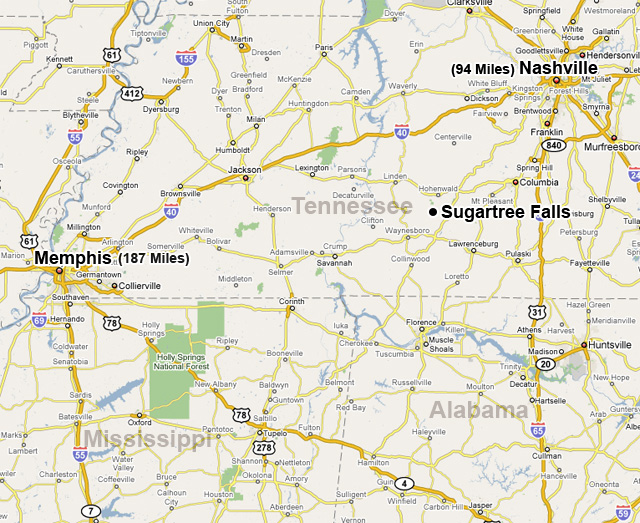 Stunning wooded Tennessee land with waterfalls
This lot is being offered for sale with financing. Simply make the small down payment, and the land contracts and coupon books will be mailed to you immediately. You can start using or building your land while you are making payments.
Sugartree Pines, Tract 23
Creek and Waterfall on lot!
SALES PRICE: $32,000
DOWN PAYMENT: $1
MONTHLY PAYMENT: $320
INTEREST RATE: 9%
PREPAYMENT DISCOUNT: 10% DISCOUNT ON REMAINING BALANCE IF PAID EARLY
PROMPT PAYMENT: Payments on or before due dates are matched with a 10% of payment credit to the account.