The ladder of real estate success is best climbed by stepping on the rungs of opportunity. Below is your opportunity.
Buy land instantly at auction, or for a fixed price. Receive the lowest cash price, or the lowest down payment and monthly payments, available anywhere. 100% Satisfaction Guarantee!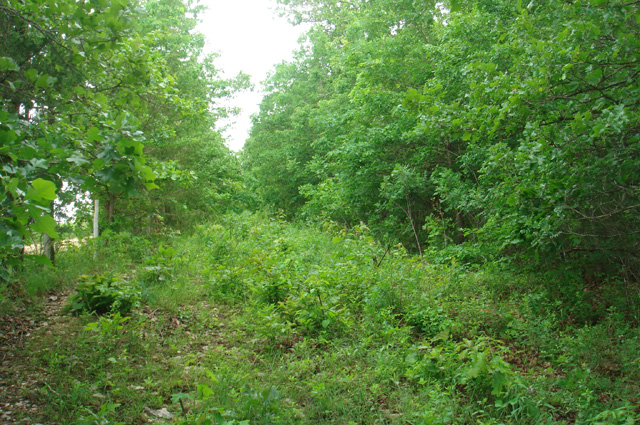 Beautiful Missouri Land With Amazing Views Of The Rolling Ozark Countryside!
- ELECTRICITY ON LOT!!!
Whispering Oaks Ranch is a new development located in the gorgeous Ozarks of Missouri. The development is a community comprised of 19 large private acreage estates which encompass acres of rolling hills, forests, and abundant wildlife. The development is flat to rolling with numerous open areas, large oak trees, and wonderful natural hardwoods for this area. Located on 176 beautiful acres, the development is located just off of scenic Missouri State Highway Z which gives this development perfect and easy access to Houston or Fort Leonard Wood, MO.
Missouri, Texas County, 5 Acres Whispering Oaks Ranch. TERMS $180/Month

Down Payment:

$121.00


5 Acres Houston, Texas County, Missouri
$18,000. Terms:$180/Month, $121 Down, No Qualifying. Instant Online Purchase Available.
_______________________________________________________________
Oklahoma, Okfuskee County, 8.47 Acre Saddlebrook Ranch. TERMS $370/Month
Down Payment:

$121.00

Nevada, Humboldt County, 40 Acres Near Winnemucca. TERMS $160/Month
Down Payment:

$121.00

Michigan, Livingston County, Brighton, $1000 CASH.


Our Price

: $1,000.00
Tennessee, Wayne County, 7.94 Acre Sugartree Falls. TERMS $510/Month
Down Payment:

$121.00

Missouri, Texas County, 5 Acres Whispering Oaks Ranch. TERMS $180/Month
Down Payment:

$121.00

Colorado, Costilla County, 5 Acre San Luis Valley. TERMS $150/Month
Down Payment:

$121.00

Texas, Bastrop County, .25 Acre Tahitian Village Resort. TERMS $200/Month
Down Payment:

$121.00

Missouri, Shannon County, 20.35 Acres Antler Ridge. TERMS $320/Month
Down Payment:

$121.00

California, Kern County, 1.25 Acre. $1,500 CASH


Our Price

: $1,500.00
Featured Auction Items

1.25 Acre, Kern County, California. Cash Price.


Current Bid: $1.00




Time Left: 0d 8h 19m


.25 Acre, Kern County, California. Cash Price.


Current Bid: $1.00




Time Left: 0d 8h 32m


5 Acres, San Bernardino County, California. Cash Price.


Current Bid: $1.00




Time Left: 1d 6h 1m


.05 Acre Steamboat Shores, Rains County, TX. Cash Price.


Current Bid: $1.00




Time Left: 1d 7h 42m


.25 Acre Rio Del Oro, Valencia County, NM. Cash Price.


Current Bid: $1.00




Time Left: 1d 7h 42m


20.35 Acres Antler Ridge, Shannon County, MO. TERMS $320/Month. $1 EZ-Buy.


Current Bid: $1.00




Time Left: 1d 7h 42m


1/4 Acre Concho Lakeland, Apache County, AZ. Cash Price.


Current Bid: $1,200.00




Time Left: 1d 7h 42m


.25 Acre Tahitian Village, Bastrop County, TX, TERMS $200/Month.


Current Bid: $1.00




Time Left: 1d 7h 42m


.25 Acre Tahitian Village, TX, TERMS $200/Month. $1 No Reserve.


Current Bid: $1.00




Time Left: 1d 7h 42m