Many people say thank you before eating meals, going to a concert, opening a book, playing outside or in. All right. But the savvy real estate investor says thank you before making a land purchase.
Buy land instantly at auction, or for a fixed price. Receive the lowest cash price, or the lowest down payment and monthly payments, available anywhere.

100% Satisfaction Guarantee!
Featured: Black Diamond Peak - Gated Community
* Electricity and Water at Lot
* River
* Golf Course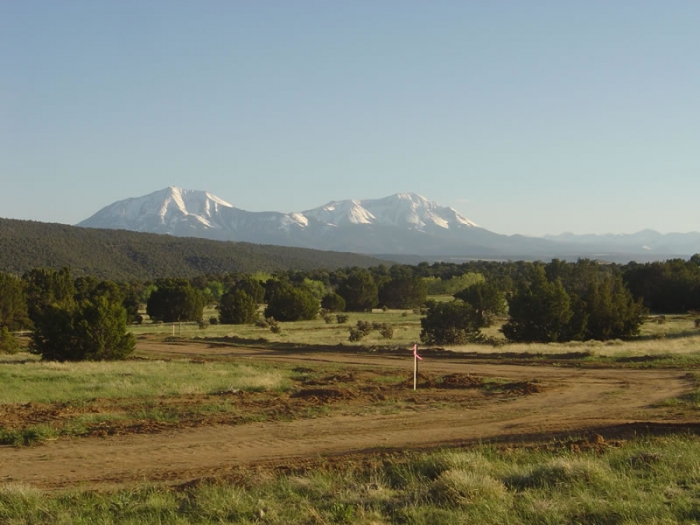 Black Diamond Peak - Lot 3, Block 6
Black Diamond Park
is a master planned gated community. Located on U.S. Hwy 160, one mile west of the City of Walsenburg. The lot is adjacent to the Walsenburg Golf Course, and the 1,600 acre Lathrop State Park.
Online Land Sales
Texas, Bastrop County, .25 Acre Tahitian Village Resort. TERMS $200/Month
Down Payment $121.00
Oklahoma, Pushmataha County, 15.43 Acre Trophy Ridge. TERMS $230/Month
Down Payment $121.00
New Mexico, Valencia County, .25 Acre Rio Del Oro. $900 CASH


Our Price

: $900.00
Texas, Cochran County, 1 Acre. TERMS $50/Month
Down Payment $121.00
Nevada, Humboldt County, 40 Acres Near Winnemucca. TERMS $160/Month
Down Payment $121.00
Texas, Hutchinson County, .11 Acres. CASH


Our Price

: $1,250.00
Oklahoma, Pushmataha County, 7.83 Acre Lake View Ranch. TERMS $255/Month
Down Payment $121.00
Colorado, Huerfano County, .75 Acre Black Diamond Peak. River/Electrc/Water. TERMS $250/Month
Down Payment $121.00
Arkansas, Fulton County, .25 Acre Cherokee Village (Across Street from Lake). TERMS: $200/Month
Down Payment $121.00
Landbidz
Auctions Closing Within 24 Hours
Featured Auction Items

5 Acres San Luis Valley Ranches, CO. TERMS $150/Month. $1 EZ-Buy.


Current Bid: $1.00




Time Left: 1d 0h 32m




1/4 Acre Concho Lakeland, Apache County, AZ. Cash Price.


Current Bid: $1,200.00




Time Left: 2d 6h 48m




20.34 Acre Sugartree Falls, Wayne, TN. TERMS $525/Month. $1 No Reserve.


Current Bid: $1.00




Time Left: 2d 6h 48m




.07 Acre Kingman Mercantile, Kingman, Mohave County, AZ. Cash Price.


Current Bid: $1.00




Time Left: 2d 6h 48m




1.25 Acre Lake Mead Rancheros, Mohave County, AZ. Cash Price.


Current Bid: $1.00




Time Left: 2d 6h 48m




1 Acre California Pines, Modoc County, California. Cash Price.


Current Bid: $1.00




Time Left: 2d 6h 48m




.11 Acre Lake Merideth Harbor, Hutchinson County, TX. Cash Price.


Current Bid: $1.00




Time Left: 2d 6h 48m




.11 Lake Cypress Springs, Franklin County, TX. Cash Price.


Current Bid: $1.00




Time Left: 2d 6h 48m




10 Acres in Terlingua Ranch, Brewster County, TX. Cash Price.


Current Bid: $1.00




Time Left: 2d 6h 48m