We showed them the way (to simple real estate investing). Whether they be grateful or ungrateful (rests on their will).
Take 10% off of any lot. Cash or terms – Next 48 hours!
COUPON CODE: 10%off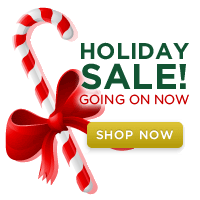 Buy land instantly at auction, or for a fixed price. Receive the lowest cash price, or the lowest down payment and monthly payments, available anywhere. 100% Satisfaction Guarantee!
FIXED PRICE
Oklahoma, Love County, .23 Acre Falconhead Resort. $2,250 CASH


New Mexico, Valencia County, .25 Acre Rio Del Oro. $900 CASH


Our Price: $900.00

Arizona, Mohave County, 1.25 Acre Lake Mead Rancheros. $2,250 CASH


Our Price: $2,250.00

Oklahoma, Pushmataha County, 7.83 Acre Lake View Ranch. TERMS $255/Month


Down Payment $121.00

Missouri, Texas County, 5 Acres Whispering Oaks Ranch. TERMS $175/Month


Down Payment $121.00

California, Modoc County, 1 Acre, California Pines Resort. $2,250 CASH


Tennessee, Wayne County, 20.34 Acre Sugartree Falls. TERMS $525/Month


Down Payment $121.00

Missouri, Shannon County, 27.57 Acres Antler Ridge. TERMS $345/Month


Down Payment $121.00

Arizona, Apache County, .25 Acre Concho Lakeland, $1,200 CASH


Our Price: $1,200.00
AUCTION
Auctions Closing Within 24 Hours
Featured Auction Items

20.34 Acre Sugartree Falls, Wayne, TN. TERMS $525/Month. $1 No Reserve.


Current Bid: $1.00




Time Left: 0d 11h 17m




.07 Acre Kingman Mercantile, Kingman, Mohave County, AZ. Cash Price.


Current Bid: $1.00




Time Left: 0d 11h 17m




1.25 Acre Lake Mead Rancheros, Mohave County, AZ. Cash Price.


Current Bid: $1.00




Time Left: 0d 11h 17m




.11 Acre Lake Merideth Harbor, Hutchinson County, TX. Cash Price.


Current Bid: $1.00




Time Left: 0d 11h 17m




.11 Lake Cypress Springs, Franklin County, TX. Cash Price.


Current Bid: $1.00




Time Left: 0d 11h 17m




10 Acres in Terlingua Ranch, Brewster County, TX. Cash Price.


Current Bid: $1.00




Time Left: 0d 11h 17m




2.28 Acre Yucca Valley Rancheros, Mohave, AZ. TERMS $150/Month. $1 EZ-Buy.


Current Bid: $1.00




Time Left: 0d 11h 17m




.23 Acre Falconhead Golf Resort, Love County, OK. Cash Price.


Current Bid: $1.00




Time Left: 0d 11h 17m




.06 Acres Springport, Eaton County, MI. Cash Price.


Current Bid: $1.00




Time Left: 0d 11h 17m