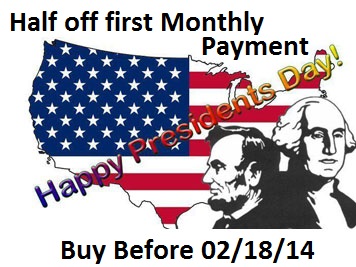 Just buy any lot on terms, with only $121 down, and receive half off your first monthly payment; we pay it for you as a credit to your account!
Land for Sale with Guaranteed Financing. No Credit Check. Low Down Payment and Low Monthly Payments. No early payment penalty.
Receive a 10% discount on the remaining balance if paid early. Use or build on the land while making payments.

Never Alone Land Loan
As a financed customer, you will have a safe and convenient way to service your loan account.
> View online statements
> View contracts
> View property information
LOGIN

or, contact customer service via phone or email. You are never alone with an Online Land Sales Land Loan.