Buy land instantly at auction, or for a fixed price. Receive the lowest cash price, or the lowest down payment and monthly payments available anywhere. 100% Satisfaction Guaranteed
Gratitude Day is celebrated annually on the 21st September. The celebration of Gratitude Day allows both individual citizens and organisations within wider society to celebrate the broad meaning of gratitude in a variety of ways.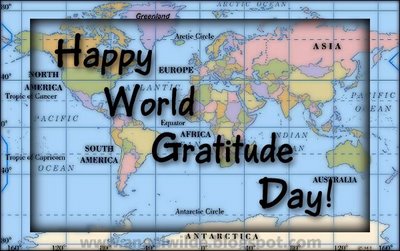 FOR BEING PART OF

ONLINE LAND SALES
Colorado, Costilla County, 16.7 Acres (3 Adjoining Lots, 5+ Acres Each) San Luis Estates South. TERMS $175/Month

Arizona, Cochise County, .21 Acre Cochise College Estates. TERMS $100/Month

Oklahoma, Pushmataha County, 5.53 Acre Trophy Ridge III, Lake Views. TERMS $210/Month.

Hawaii, Hawaii County, 1/4 Acre Nanawale Estates, Electricity. TERMS $175/Month

Texas, Bastrop County, .275 Acre Tahitian Village Resort. TERMS $150/Month

Missouri, Shannon County, 6.02 Acre Green Mountain Ranch. TERMS $175/Month

Wyoming, Sweetwater County, 40 Acres near Rawlins. TERMS $195/Month

Oklahoma, Pittsburg County, 4.85 Acre Daisy Meadows, Electricity. TERMS $200/Month

Nevada, Elko County, 2.27 Acres Meadow Valley Ranchos. TERMS $150/Month

THANK YOU FOR YOUR BUSINESS!
Land for Sale with Guaranteed Financing. No Credit Check. Low Down Payment and Low Monthly Payments. No early payment penalty.
Receive a 10% discount on the remaining balance if paid early. Use or build on the land while making payments.