Surrounded by the Daniel Boone National Forest, Autumn Ridge is 294 acres of wonderful nature and outstanding wildlife full of oaks, poplars, hemlocks and mountain laurels.
Autumn Ridge, Leslie County, KY.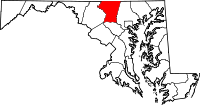 Autumn Ridge is located in the southeastern Kentucky mountains, in Leslie County.
Nestled in the heart of the Appalachia Mountains, Leslie County is a land blessed by nature. In spring there is the striking beauty of red bud trees in full bloom, in autumn the wonderful colors of fall foliage, and year around breathtaking sunsets seen from ridge tops.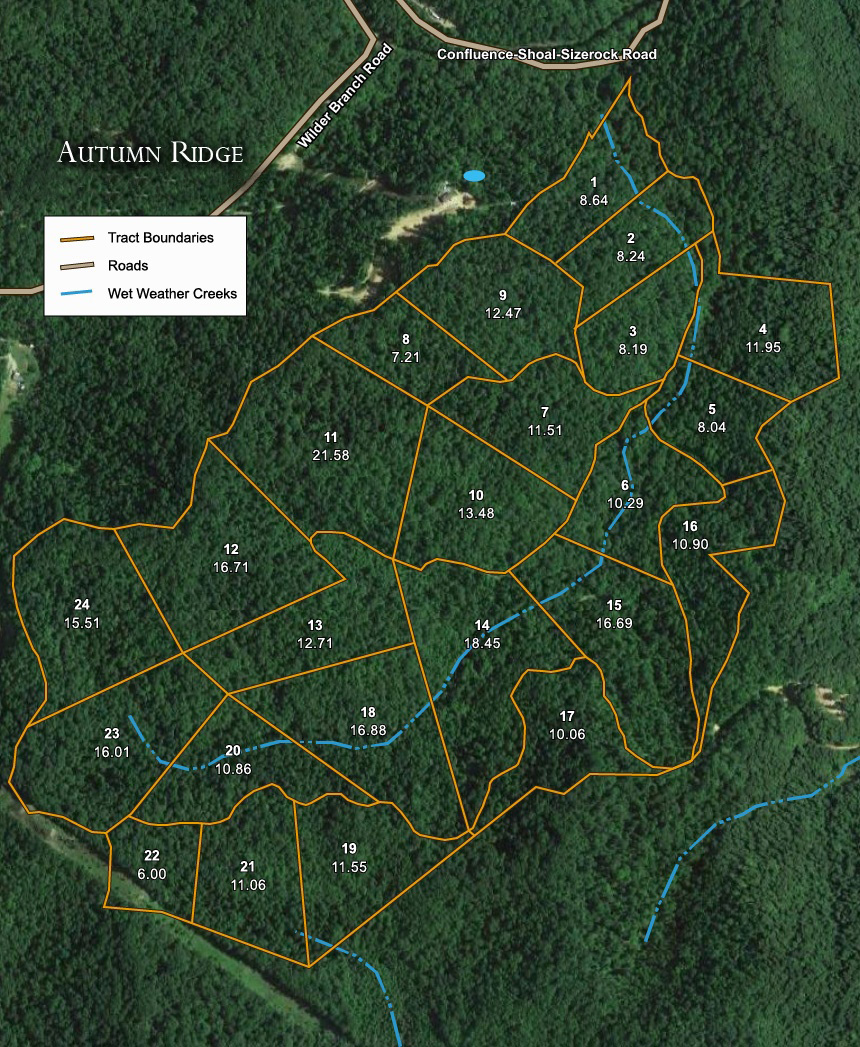 Kentucky, Leslie County, 11.51 Acres Autumn Ridge, Lot 7. TERMS $290/Month
Kentucky, Leslie County, 7.21 Acres Autumn Ridge, Lot 8. TERMS $240/Month
Kentucky, Leslie County, 12.47 Acres Autumn Ridge, Lot 9. TERMS $310/Month
Kentucky, Leslie County, 13.48 Acres Autumn Ridge, Lot 10. TERMS $450/Month
Kentucky, Leslie County, 21.58 Acres Autumn Ridge, Lot 11. TERMS $450/Month
Kentucky, Leslie County, 16.71 Acres Autumn Ridge, Lot 12. TERMS $415/Month
Kentucky, Leslie County, 12.71 Acres Autumn Ridge, Lot 13. TERMS $315/Month
Kentucky, Leslie County, 10.90 Acres Autumn Ridge, Lot 16. TERMS $270/Month
Michigan, Baraga County, 20 Acre Abby Point. TERMS $355/Month

Kentucky, Leslie County, 11.51 Acres Autumn Ridge, Lot 7. TERMS $290/Month

Arizona, Cochise County, .21 Acre Cochise College Estates. TERMS $100/Month

Missouri, Shannon County, 28.8 Acres Antler Ridge. TERMS $430/Month

Kansas, Chautauqua County, 6.11 Acres Cowboy Meadows, Electricity, County Water. TERMS $210/Month

California, Lassen County, 40 Acres Ravendale Ranch. TERMS $240/Month

Oklahoma, Pittsburg County, 9.84 Acres Indian Ridge II. TERMS $170/Month

Colorado, Costilla County, 5.21 Acres Sangre De Cristo Ranches. TERMS $190/Month

West Virginia, Roane County, 7.74 Acre Heritage Hollow, TERMS $345/Month